The Science of Brain Health , The Care of Angels
Guardian Angel Homes has the finest Independent, Assisted Living, & Memory Care homes in the nation! We are one of the first in the industry to embrace a truly unique approach to Brain Health and Alzheimer's & Dementia Care by incorporating The Enhance Protocol® into the care of every resident.
The Enhance Protocol® is currently offered at the Richland Washington location. It is coming to the Hermiston Oregon, Liberty Lake Washington, and Post Falls Idaho locations approximately October 2021.
The Enhance Protocol® FAQs
How Does The Enhance Protocol® Process Work?
At Guardian Angel Homes, The Enhance Protocol® process will begin with a series of assessments that include extensive health and family history, lab work, fasting insulin levels, genetic risk factors, and psychomotor speed. Once we gather the data, Guardian Angel Homes has partnered with the brain health experts at A Mind for All Seasons to provide each of the residents with an individualized program, also known as a "Roadmap". The Roadmap will include therapies such as dietary recommendations, red light therapy, infrared sauna therapy, audio-visual entrainment, live O2- exercise with oxygen, and more.
Our team consists of MoCA Certified Assessors.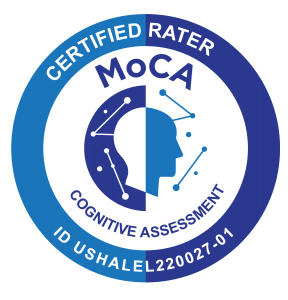 The Enhance Protocol® Therapies
Balance Plate Testing
One-third to one-half of older adults fall each year in the United States, equating to millions of individuals being affected. One in five falls results in a serious injury, which may lead to disability. Balance Plate Testing is an objective and sensitive means of predicting a baseline risk of falling by measuring body sway and control. Contact us to schedule a FREE Balance Plate Testing assessment!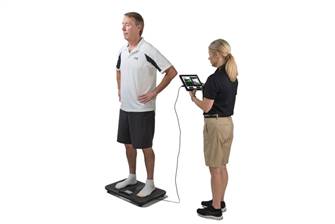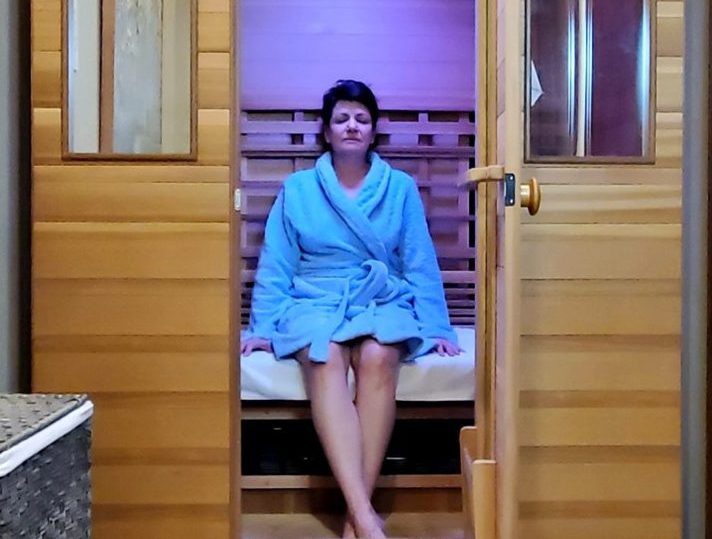 Infrared Sauna
The Far Infrared Sauna emits a dry heat between 90-165 degrees Fahrenheit that modestly increases heart rate, stimulates the circulatory and lymph systems, and elicits sweating. By doing this, it is improving circulation and oxygenation to the brain. It is also helping the body get rid of toxins and cellular waste that could be impacting cognition.
Aromatherapy
Aromatherapy is a holistic approach to wellness and uses natural plant extracts to promote health and well-being of the body, mind, and spirit.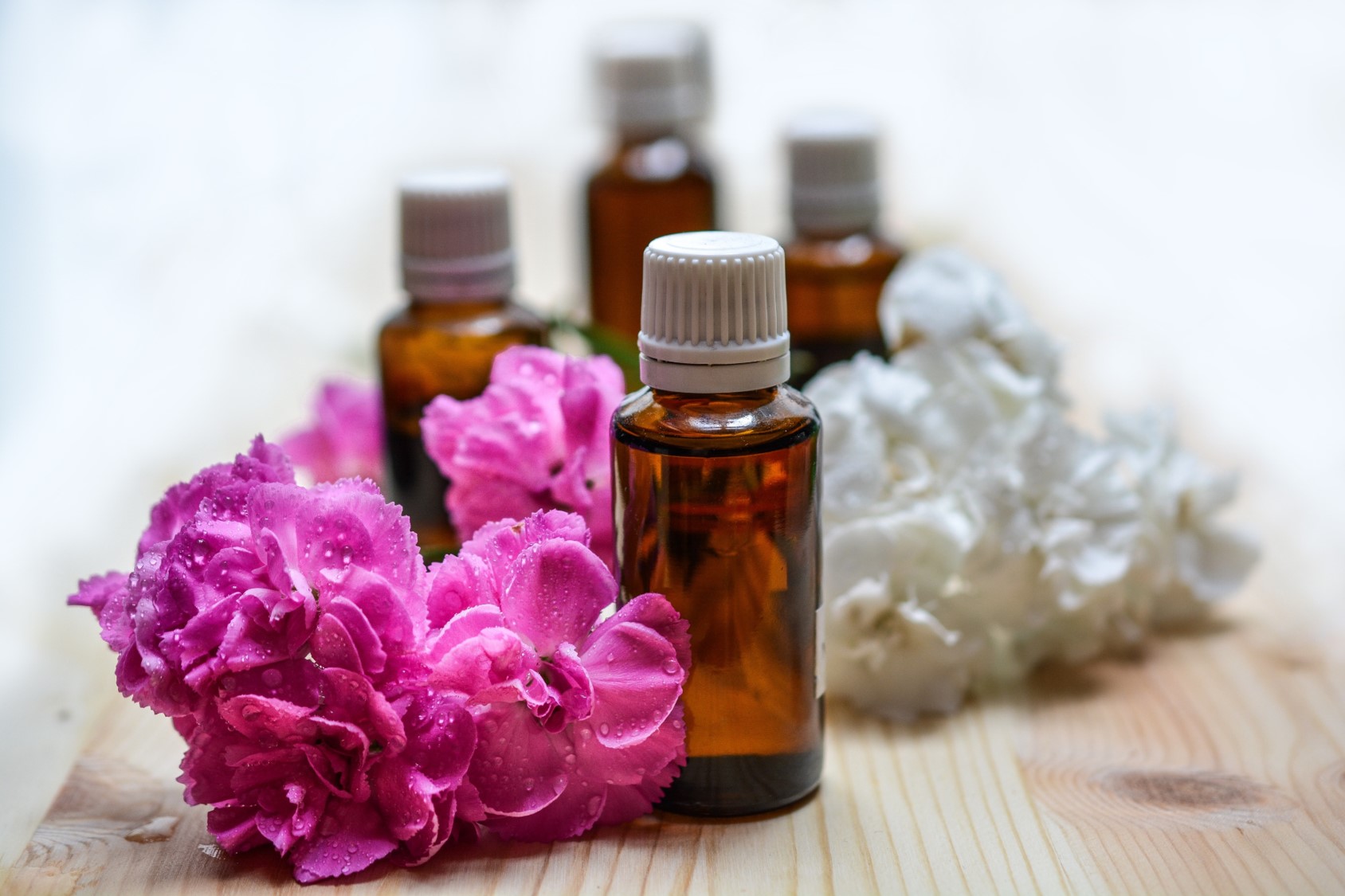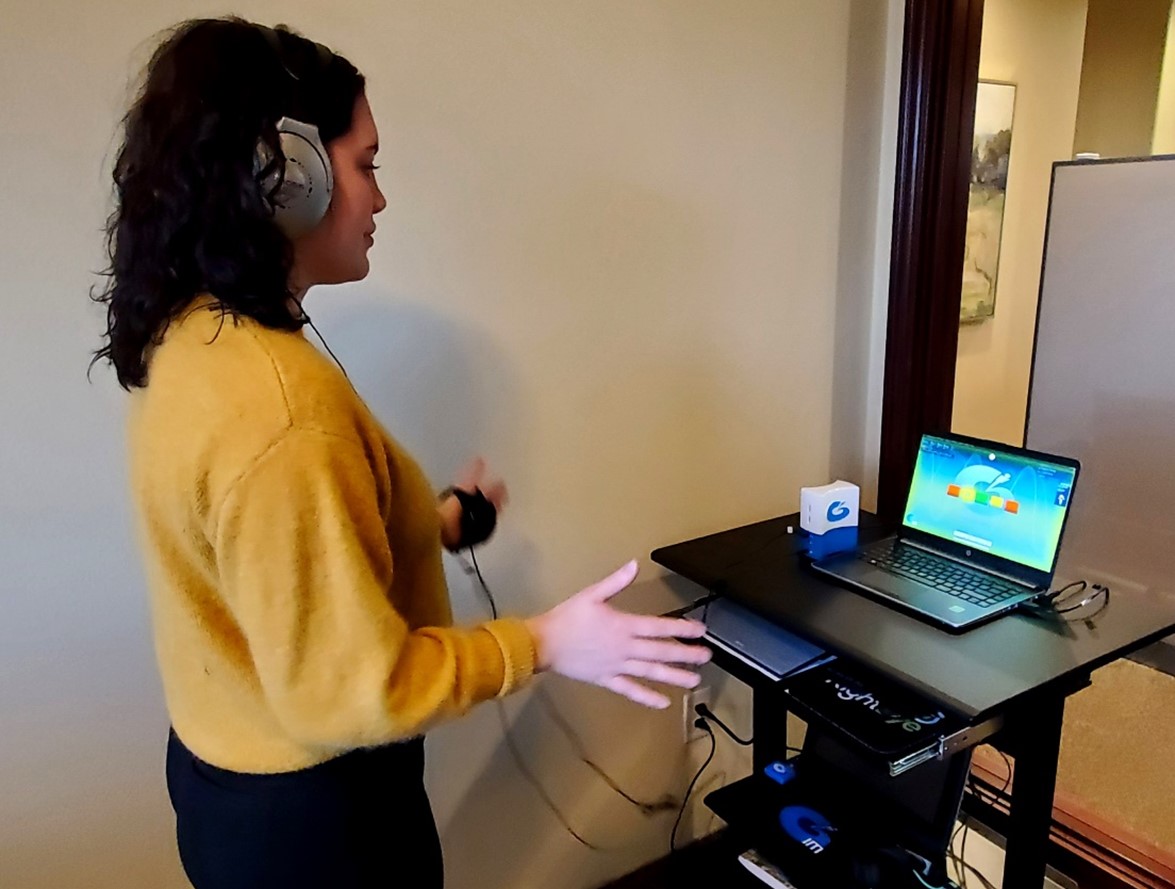 Interactive Metronome
Interactive Metronome technology improves the efficiency of a person's internal brain clock and temporal processing ability. This increased neural efficiency results in more efficient brain connectivity, communication, and synchronization.
Audio-Visual Entrainment
Audio-Visual Entrainment (AVE) uses pulses of light and sound at targeted frequencies to gently and safely guide the brain into specific brainwave patterns. By altering brainwave frequencies, you can boost your mood, improve sleep patterns, sharpen your mind, and increase relaxation. It is also used to improve cognitive performance.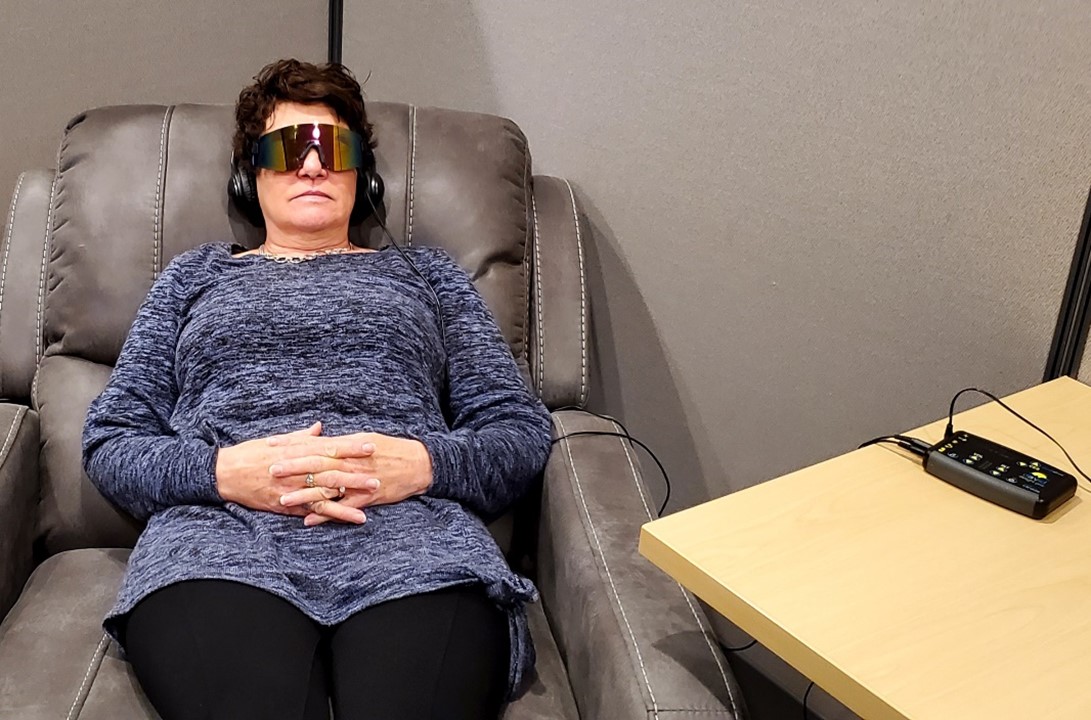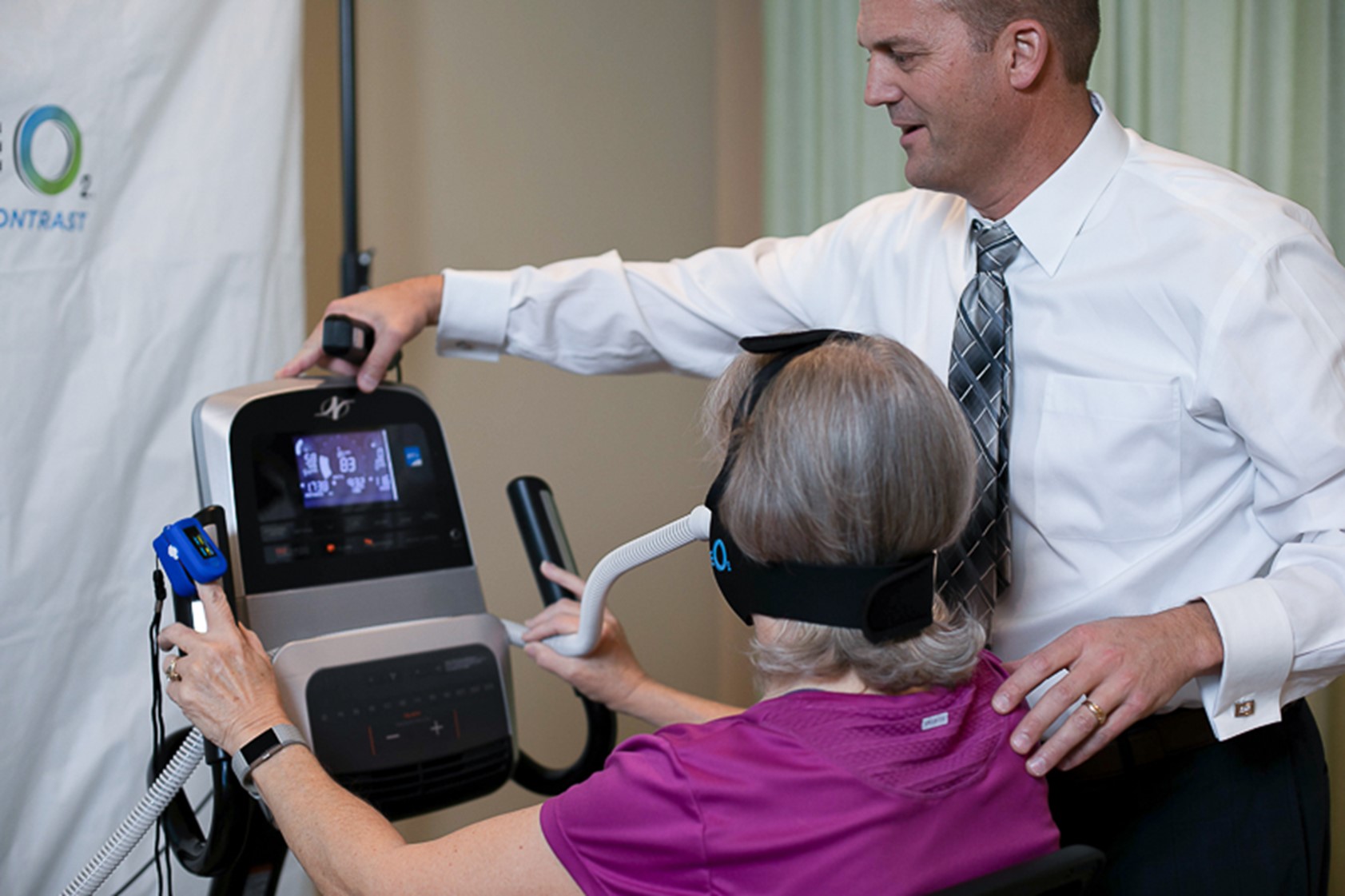 LiveO2- exercise with oxygen
Exercise with Oxygen Therapy uses a combination of oxygen mixtures to increase the natural physiological effects of exercise. It enables users to switch between oxygen rich and oxygen reduced air. Exercise with Oxygen is related to improved brain function, increased blood flow to the brain, lower risk of inflammation to sensitive neurons, and less oxidative stress.
MOVE, Exercise for all abilities
MOVE is a customized exercise plan tailored to each resident's abilities that helps them incorporate movement into their daily lives. Exercise increases one's heart rate, which pumps more oxygen to the brain. It aids the release of hormones which provide an excellent environment for the growth of brain cells.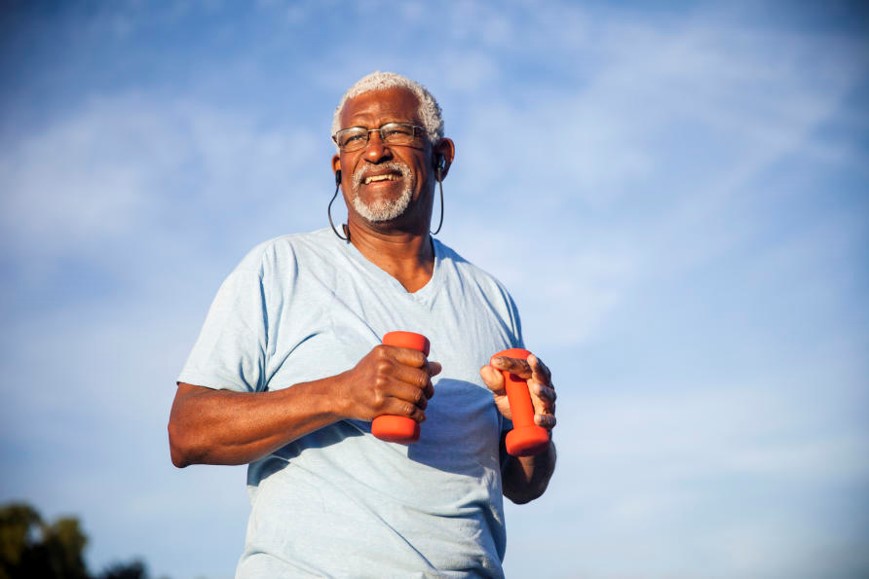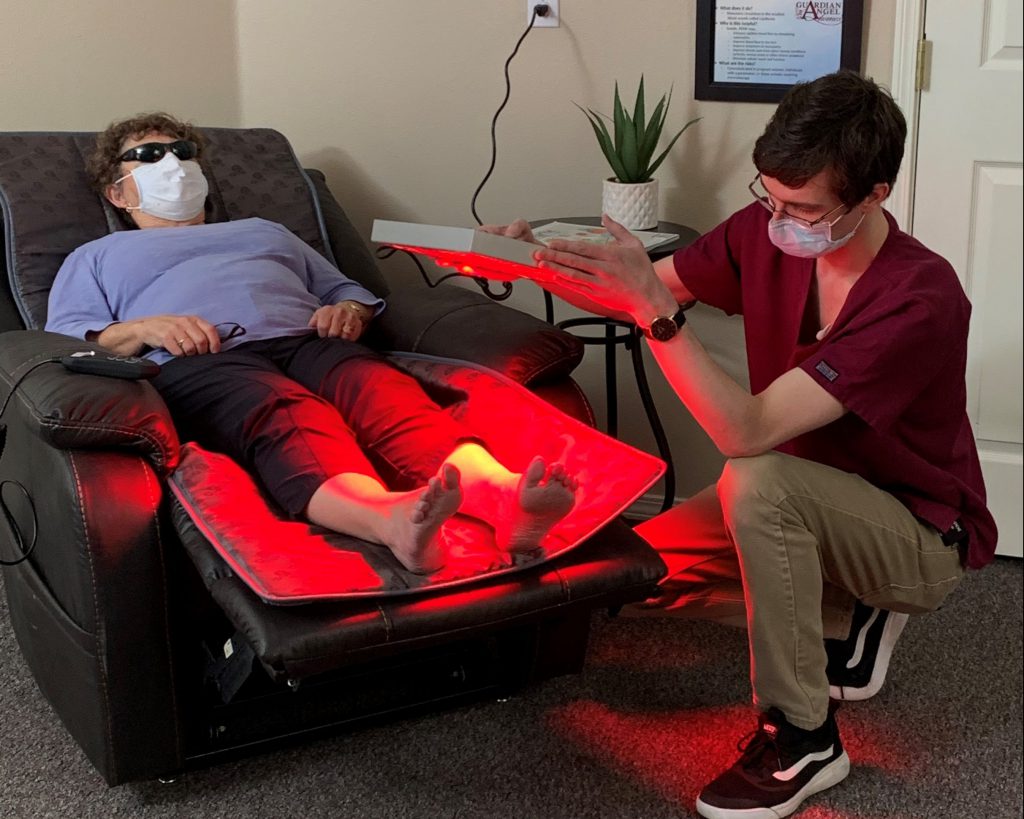 Red and Near In-frared Therapy
Red and Near In-frared Therapy uses a medical grade LED to deliver therapeutic wavelengths of light. The benefits include improved circulation, enhanced circulation of the lymph system and reduced inflammation, improved sleep, improved cognition, and increased blood flow to the brain.
Pulse Electromagnetic Frequency Therapy (PEMF)
Pulsed Electromagnetic Field Therapy produces electromagnetic fields with various waveforms and frequencies that stimulate vasomotion. Vasomotion is the rhythmic contraction and relaxation of blood vessel walls. Improved vasomotion means improved circulation. When our cells, tissues, and organs are adequately nourished and metabolic wastes are removed, our bodies are healthier and function properly!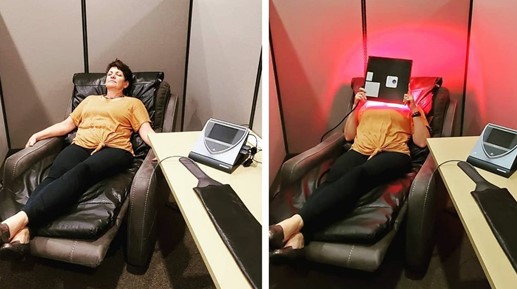 MIND Menu for Cognitive Health
The MIND menu is based off of nutritious and delicious meals that are designed to promote brain health. The diet is high in fiber as well as lower in saturated fat and added sugar. This can help lower cholesterol and blood pressure.
Contact us today!
We would love to speak with you about how Guardian Angel Homes can assist you or your loved one.
If you have any questions, would like to tour one of our homes, or receive a consultation with one of our specialists, please fill out the form below.
If you prefer to speak with someone, please call us at (800) 745-4120.